Sold my Yamaha TTR250 today
Sad moment. Today I sold my good old work horse, the Yamaha TTR250 I bought in 2008. Happy memories, trips to Taal, around Batangas Province, to Bicol, to Pandan Island and best of all, all the way around Mindoro with Boru, Radek, Dennis, Margit and Adriana.
Anyway, time to move on, the BMWs want more attention and there is still the Triumph Bonneville out there somewhere.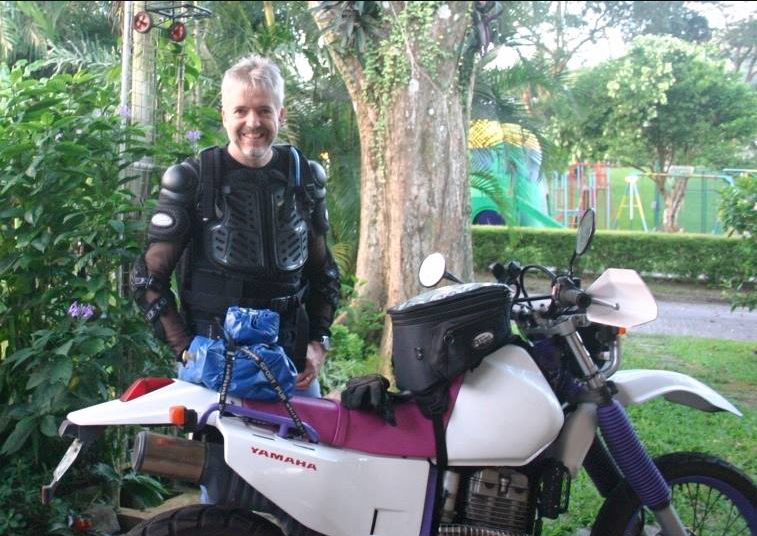 Ruth Cube Keijdener:
haha .. you really sad??? haha youa re too cute
Yandriani Nizarwan:
Why do you sell that you become sad! Pak Martin! It is pity
Salpar Rizal:
Dont sad Mr Martin
Rochie Cuevas:
It's going to start making memories with the new owner.
🙂
Martin Gummert,
Yandriani Nizarwan, because I have 3 more motorbikes, and maintaining them all is a headacke
Elizabeth Bonifacio Maghirang:
The owner sure looks good
🙂

, right Mavic
Mavic De Vera Gummert:
The new owner? Did not meet him, I'm away again
😜
Elizabeth Bonifacio Maghirang:
Lol. Crazy lady as usual
🙂

. Lovit
Martin Gummert:
Elvi Solita Siahaan. Same person. But I have a private life too.
Elvi Solita Siahaan:
Good to know
🙂

Life should be balance. Work hard, play hard (with hobby).
John Manful:
Hey Martin, don't mind me. I am only being jealous!!!
John Manful:
Is this an IRRI scientist or a Moto GP rider?
Martin Gummert:
Hi John, does one exclude the other? It's just the big boy in me who refuses to grow up.
Elvi Solita Siahaan:
I also wanted to ask that question. We met on the plane in Indonesia long time ago and we talked so much about IRRI. I once doubt that you are the same person I talked with
🙂