Film making the old way – Super 8 and cassette recorders
Recently we attended a wedding. There was a photo team there taking pictures and movies with digital cameras. I had used a Super 8 camera before. What a difference.
At the recent wedding the service started at 8:00 am and lasted until 10:00 am. By 2:00 pm the photo team had produced a video of the wedding ceremony, which they then showed to the guests of the reception. Initially, when the video started, I was quite impressed. But then my thoughts went back to the times when these technologies were not yet available. And when I had designed and built a Super 8 movie system with external sound recording, done a Super 8 movie of the wedding of my brother, and added sound to it from the cassette player in post production and got tremendous satisfaction out of doing so. Somehow this made me  sad, thinking about the old days, where machines, algorithms and templates were just not available and people had to be creative themselves.
When I grew up there were only a few music sources in the house. A tube radio in the living room, a turntable attached to it, and an older, smaller tube radio that we could use in the children's room some time to listen to the rock'n roll from AFN. All radios were mono, the turntable stereo but with no practical use since my parents did not have a stereo amplifier.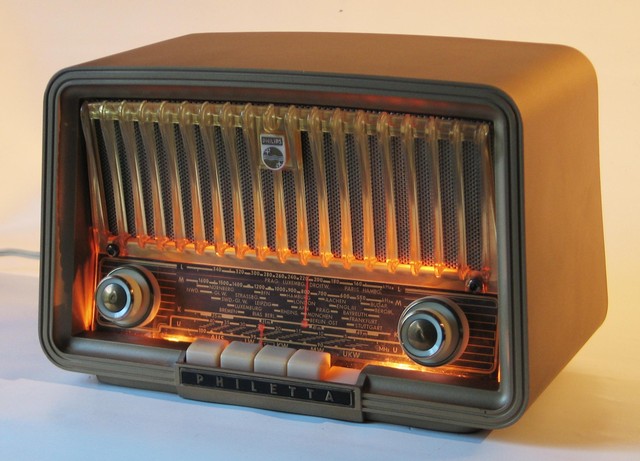 The ITT SL54 Mono Cassette Recorder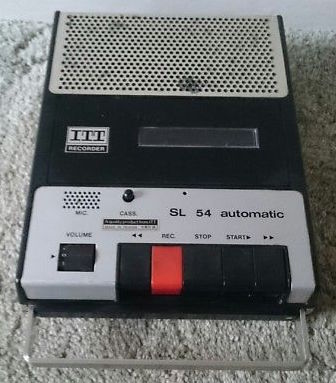 Then, one day my mother brought this ITT Cassette player from the school she worked in where it was decommissioned. It was fantastic. We could record songs playing in the radio with the built in microphone and play them back in our room. A bit later we figured out how to use a cable to record better quality. The cassette player could not be connected to the turntable since we did not have a pre-amplifyer, so we could not record good quality music directly from the source. Nevertheless, this was a huge improvement over the status quo. We started to put together our own music compilations.
The ITT Studio Recorder 71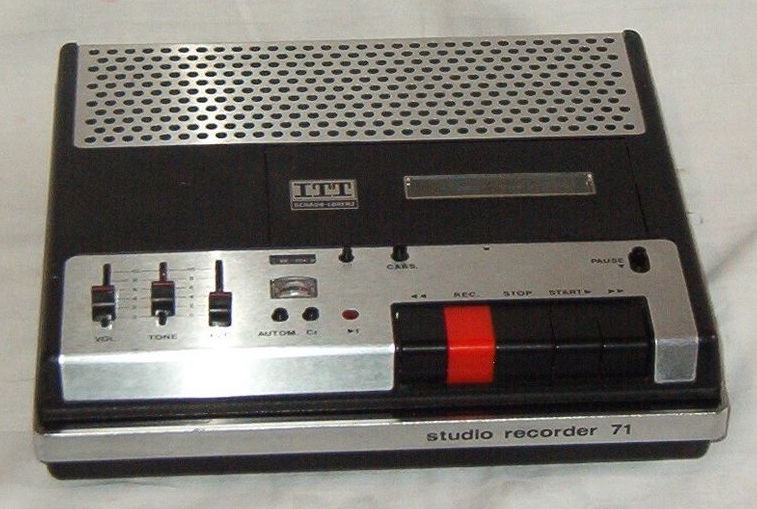 A bit later my mother brought another recorder, this time it allowed stereo recordings and stereo playback with headsets. This was a truly wonderful revolution. We could, for the first time, listen to stereo music – and record music in stereo.
A few years later we bought a Grundig tape machine, which could record music in HiFi quality, the next step in audio technology.
The Bauer Royal C10 Super 8 Camera
At the time I worked as an apprentice at the Robert Bosch GmbH in Feuerbach, Stuttgart. Bosch had this great shop where employees could buy Bosch products with a big discount. The Bauer film equipment manufacturer belonged to Bosch. In that shop I bought my Dad for his birthday, with financial contributions from all family members, a Bauer Royal C10 Super 8 camera, a pretty top level amateur camera at the time. It took small film cassettes with 3.5 minutes running time of Super 8 film.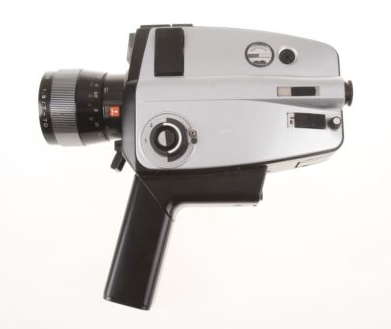 From then on we made a lot of films, all without sound though, since the camera did not have the provision to record sound and used films without magnetic tracks, although film cassettes with magnetic tracks could be purchased and sound later added after the film was developed with special film projectors that allowed this.
Combining Life Sound with Film
We kept the cassette recorders even after buying tape machines, because we had lots of cassettes, and because they could be run on C-type batteries and were therefore quite mobile. The Super 8 camera had an electrical output that sent a signal when the shutter was pressed. I used this outlet, a few electronic components and a relay to design a remote control, which allowed to turn on the power for the cassette recorder to synchronise it with the Super 8 film camera. Once the film recording started the camera sent the signal to the circuit, which then started the cassette recorder to record the sound for the films. I used this to do the wedding movie of my brothers wedding. Recording sound and film separately, after developing and editing (cutting) the film, bringing it back to the studio to have a magnetic sound track added, then adding the sound from the cassette recorder through a Bauer film projector T183 Automatic Multiplay, that had the provisions to do that. It also allowed to record additional sound sessions and add them to the main track.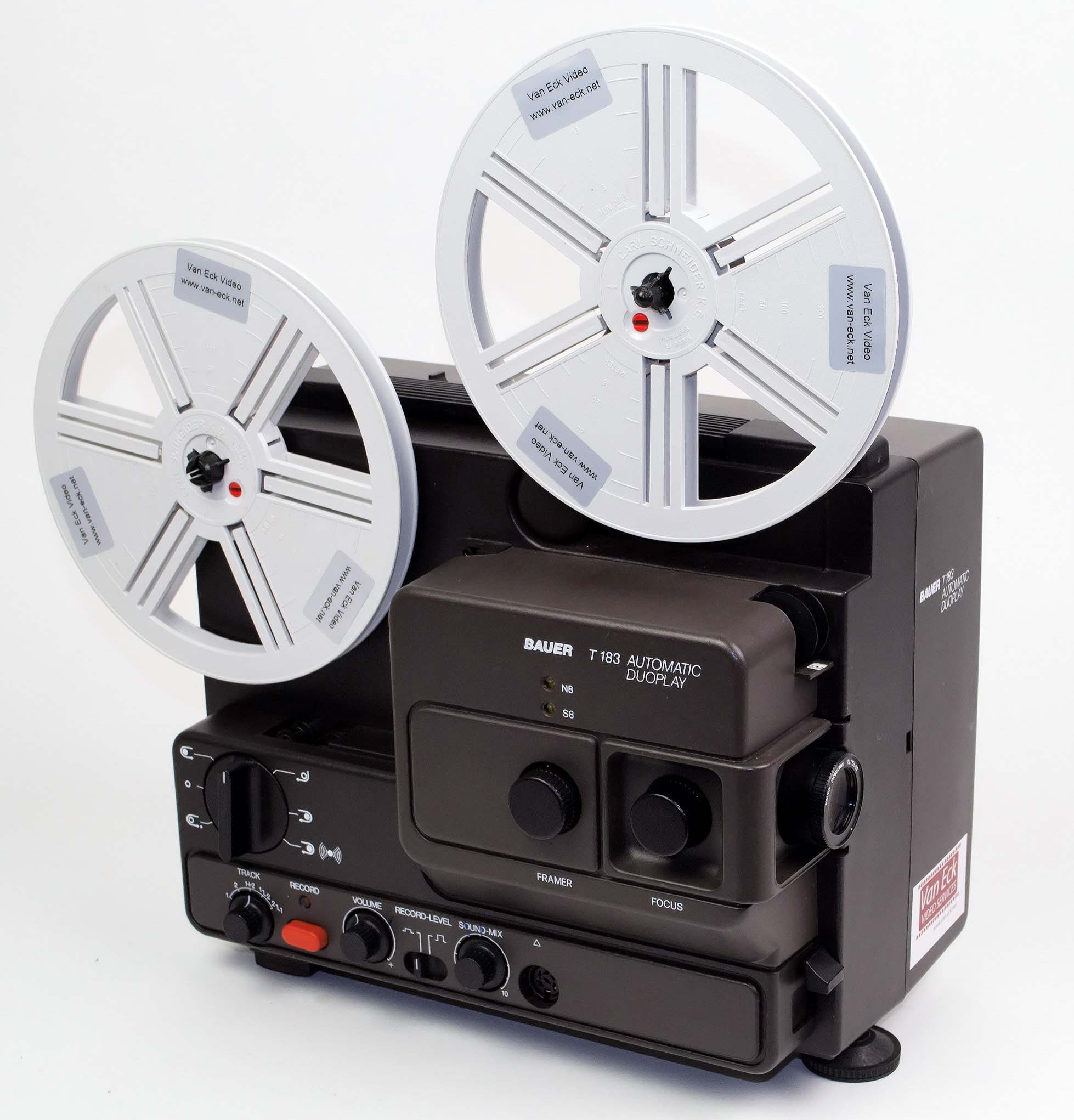 We then showed the films to family members and during 'film evenings' to local audiences, e.g. the members of the tennis club.
This was very creative and great fun, it took weeks to do a film, not counting the processing time at the photo store. And we were the only ones in the village doing this sort of things.  Nowadays with digital cameras in every handphone, there are no more skills needed to do a movie.  In the near future we will not need humans anymore, everything, even a complete wedding video, will be made by pre-programmed cameras, drones and algorithms. I wonder what creativity niches will be left to the humans. I worry that humans will just become extras in a world determined by AI.