The first British woman to ride around the world in 1982.
Elspeth Beard was traveling around the world via motorcycle in 1982 which was a very different time without handphones, poor maps, and no electronic navigation systems. She also travelled on a minimal budget of a few thousand Pounds. A very different experience than the fully organised and funded trips you can now watch on Netflix or YouTube with a full team supporting the riders.
She is one of my motorcycle heroes. "You just need to get out and have an adventure, have fun."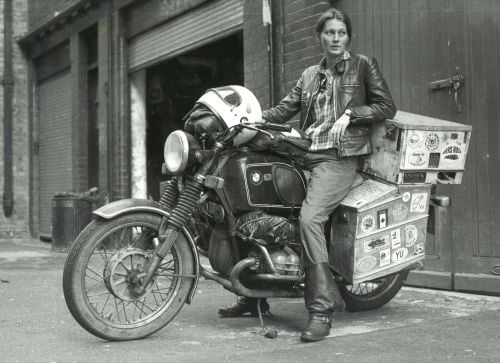 Read the book: Lone Rider: The First British Woman to Motorcycle Around the World, by Elspeth Beard
Or for a short version on the experiences and the post trip depression when returning to Europe see the Interview over a cup of tea with Elspeth (Text, Youtube).