I needed transport in Indonesia since Mavic uses the car to bring the kids to school.
I always found Vespas had a special flair because for me they kind of represented an Italian lifestyle. The model they offer in Indonesia as the newest one must be from the eighties.
My first scooter and the first bike with a two stroke engine (Renn-deng-deng…). Who said you can not do a wheely with a scooter?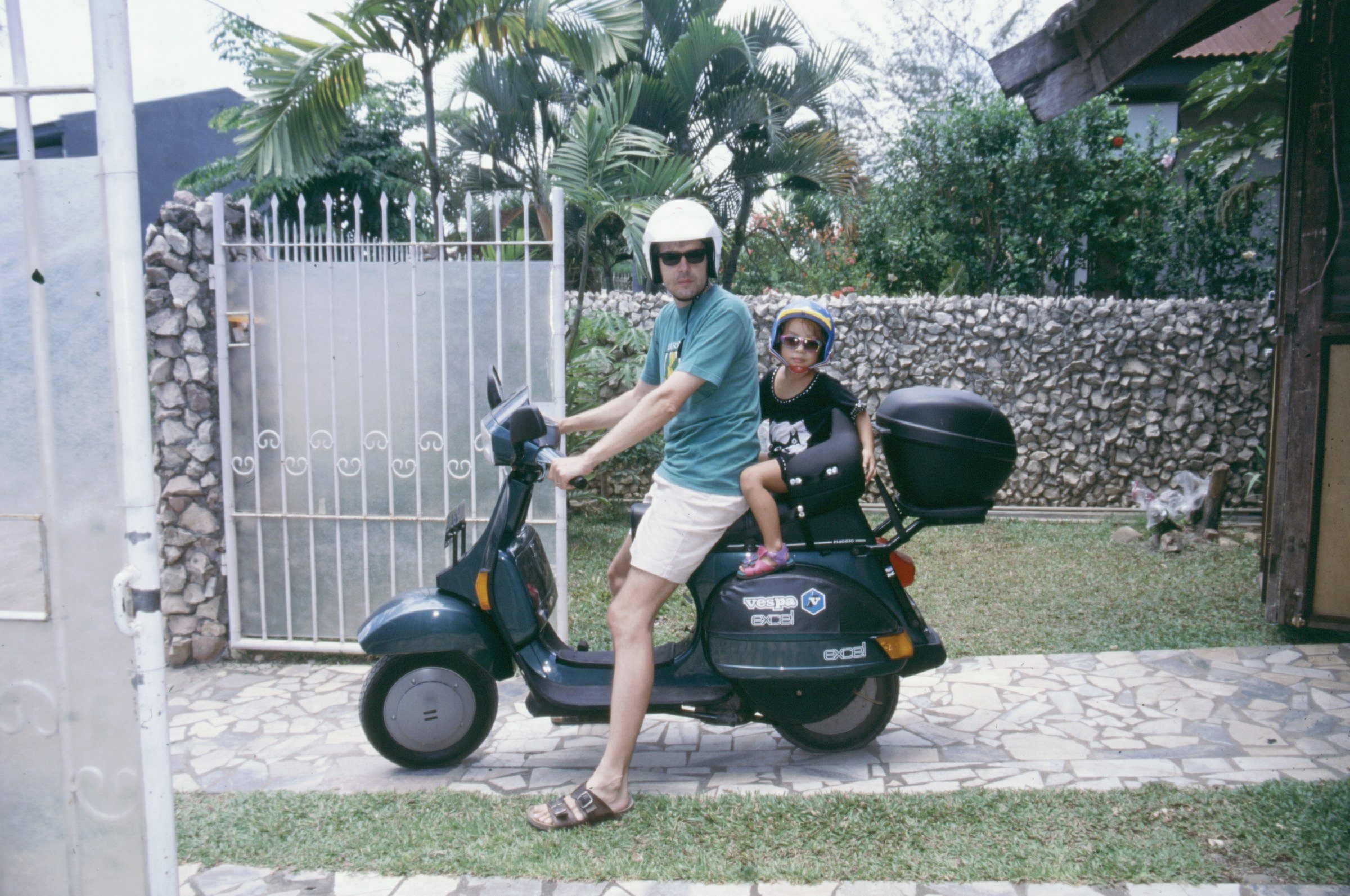 For the rainy season it is quite good, wear an army poncho and you´ll reach the office with dry feet. All the Suzukis and Hondas make sure that your shoes are soaked.
It took a while to get used to it but after a while I really loved the Vespa. I had a hard time selling it when we left Indonesia. I got emotionally attached to the wasp.