Update: What countries have I visited?
Total of 58, three only for stopover, so 55 valid counts.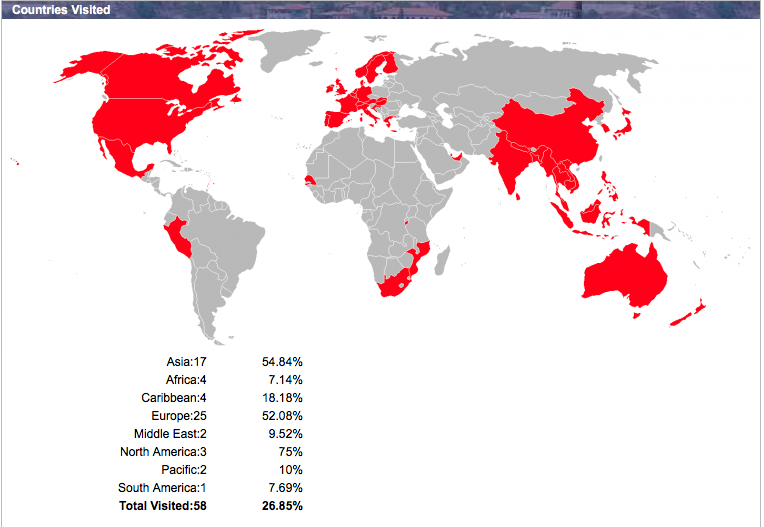 Updated it and was able to add a few countries:-) Although Canada is a bit of a cheat because we were there only for about an hour. Qatar and Emirates were also only transit. Added Grenada, St Lucia, Barbados and St. Vincent and the Grenadines. And South Korea. South America is not completely blank anymore, we went to Peru this year.