One of my pet projects
The first attempt
The first attempt to electrify the drive for Magayon II led to me importing the first Torqeedo Travel outboard motor from Germany to the Philippines. I had contacted the Torqeedo company in Starnberg and wanted them to ship me a unit, but then they said they were just in the process of discussing with Broadwater Marine to establish a local distributor in the Philippines and if I wanted to go though him they would make sure that I get a discount as a first customer to match the price in Germany. We used the motor a few times for testing, but on longer trips we preferred to gasoline guzzler because of the limited range of the Toqeedo battery. Then recently, during a stressful event, the Toqeedo including battery disappeared in the deep South China See.
A shortcoming of the Toqeedo is that it uses a custom battery with its own interface, the battery can be swapped easily with a second one, but it is difficult to come up with own solutions for larger battery capacity. The larger Toqeedo Cruise models allow more flexibility, but at much higher cost and power.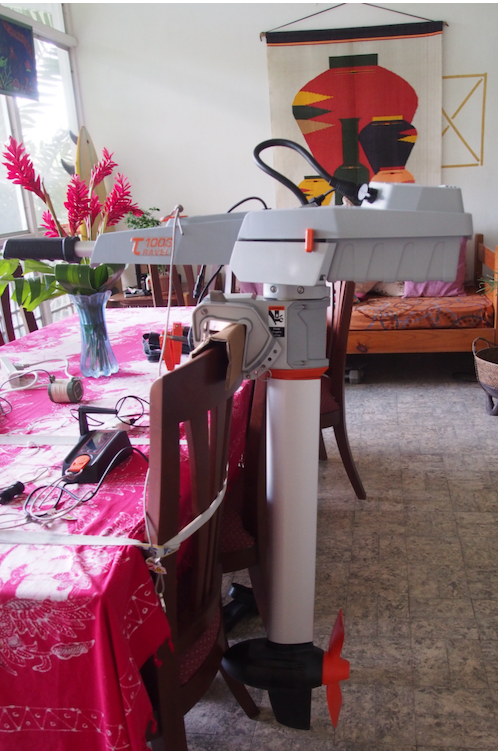 A different approach this time
Separately I am working on converting a Yamaha DT125 motorcycle, and in that context I had bought 3 different types of electric motors, starting with a Gold Star motor sourced from an e-mobility company in Lithuania. I then found another motor from QS Motors that has a mechanical gear reduction built in so that it fits the motorcycle purpose a lot better. So the Gold Star motor became available for other use. The motor has 3kW nominal power and around twice peak power, that should be more than enough for harbour and anchor maneuvers of Magayon II.
I started designing my own motor-drivetrain system based loosely on the idea of Thai Longtail drives for the boats on the Thai rivers. The idea was to have the motor in a box in the cockpit of Magayon II behind the mast and then a tiltable long shaft with the propeller at the end that could be lower into the water by some still to be designed mechanical system. Hours of search of the internet for components (shaft, propeller, universal joints…) led to the conclusion that that would be a development project I with lots of tinkering and testing and would need a lot of time. Some years ago, when our 8hp Yamaha outboard motor gave us one of its frequent troubles, I had thought about converting it, but since we need a working motor for the operation of the boat, I did not push through with the idea. But basically the idea sounds still good, even if there are efficiency losses due to the components (propeller, drive, bearings..) are designed for different specifications.
Some years ago the Diveshop from Pandan Island had converted a 15 hp outboard motor using an earlier model of the same motor I have. They had used it in their operations but experienced some problems with overheating and corrosion of electric components. That showed that the idea, on principle, is feasible. The corrosion and cooling problems I can easily address technically.
Sourcing a donor motor
So the first challenge is to find a donor motor. Our current Yamaha Enduro 8 is broken, but we need a gasoline motor for longer trips, so I decided to fix it, it is therefore no available.
Specs for the donor motor
The donor motor needs to be a long shaft so that it can be mounted at Magayon II's existing outboard motor bracket ). See picture.
It should not be too heavy, a 4-6hp motor would be ideal, 6-8hp still OK but 15hp too big.
It needs to have sufficient space under the hood to accommodate the electric motor, controller and other components.
The motor itself can be broken. But the shaft including the gear at the bottom should be in reasonable condition with minimum need for restoration.
Last, but also important, it should be affordable.
I will have a look at an old Mariner motor next week. Looks promising.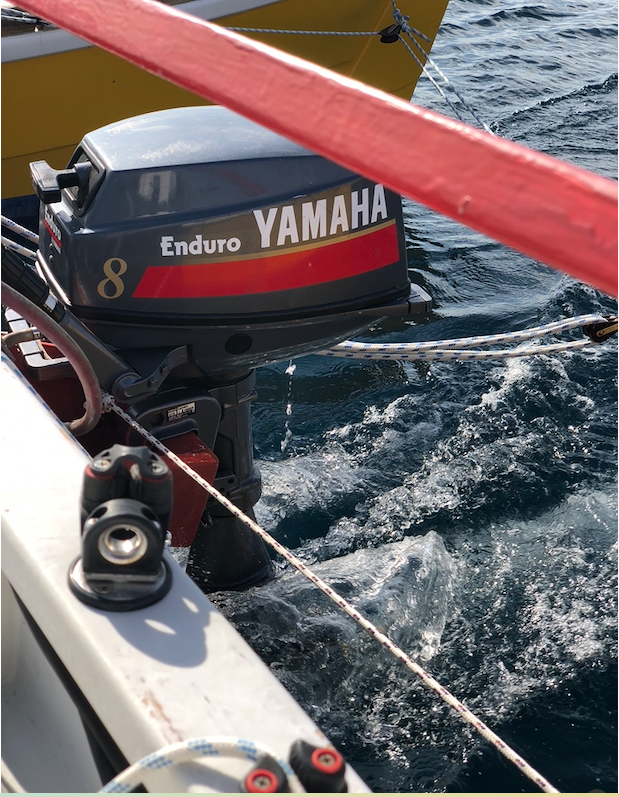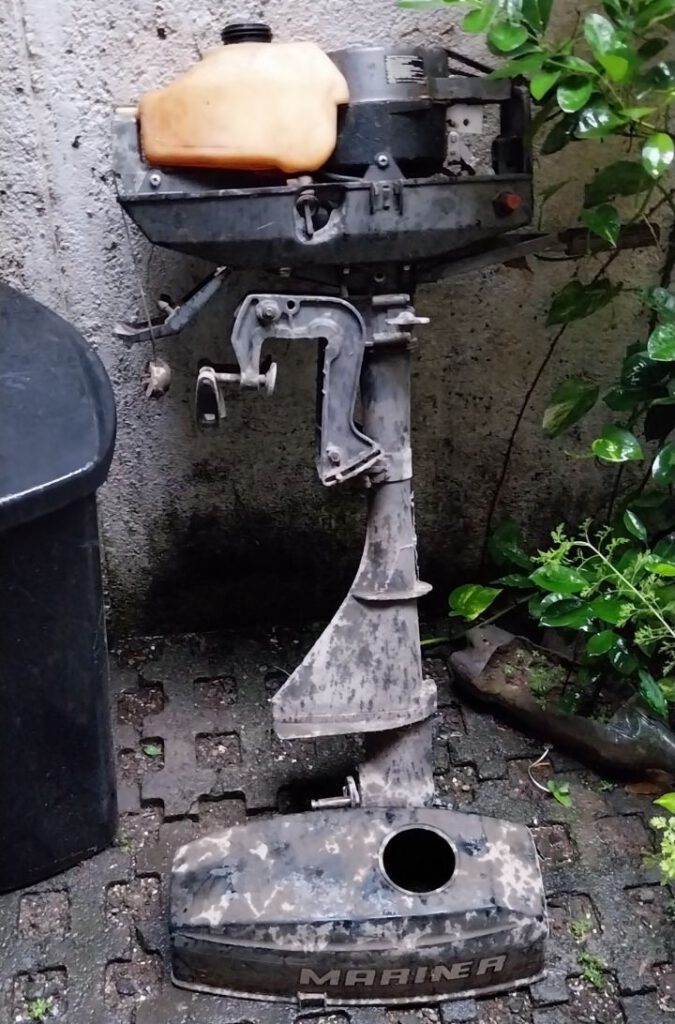 Electric boating? Is that feasible?
It depends. For long distances not yet because there is just too little possibility to charge the batteries when on sea. But for short distances / day tours and for doing the port and anchoring maneuvers with a sailboat and using the sails otherwise electric motors are already very feasible. Important is to maximize total system efficiency to get as far as possible with one battery load.
Advantages
Electric motors have a lot of advantages over the fuel guzzlers:
If the batteries are charged with power from renewable energy sources they are carbon neutral in operation
They are clean, no messing around with fuel, oil, spillage, leakages to the sea
They are quieter than the internal combustion engine
Easy to handle and control
Electric motors have full torque from the beginning starting at 0 rpm. (I will need to find out what that means in actual boat operation)
Constraints
For now there are still many disadvantages too
Charging options
There are many options to re-charge the batteries:
Land connection when the boat is docked at a pier. This is obviously the fastest option but not available when blue water sailing.
Photovoltaic solar cells are a good option, but the space on a boat to place them is usually limited. On Magayon we have 4 solar panels with a total of 200W installed, there could be space for another 200W, but that would only work for long term charging, e.g. when the boat is anchored for several days
Wind generators are quite common on bigger boats that circumvent the world. Not sure whether there are small options that could be used on Magayon II, will need to explore. Their charge power would also be limited.
Recuperation when sailing. This is on theory possible. The Controller would need to support this. I will definitely explore that option.
The components
Compared to a motorbike conversion where you have to consider brakes and the 12V system parallel to the high voltage motor system an electric marine drive is quite simple. It requires only the motor, controller, battery and very few other components like the speed controller, fuse and emergency off switch.
Motor
The Gold Star motor is air cooled and has 3kW nominal power. Operating voltage is 48V.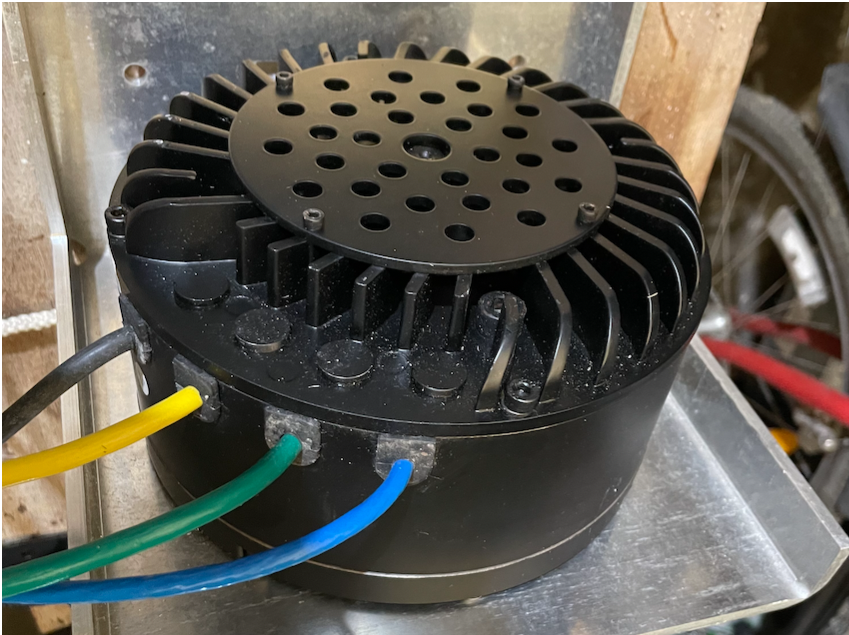 Controller
The motor came with a Kelly Controller for 48V and 150A max. It can be programmed with a laptop.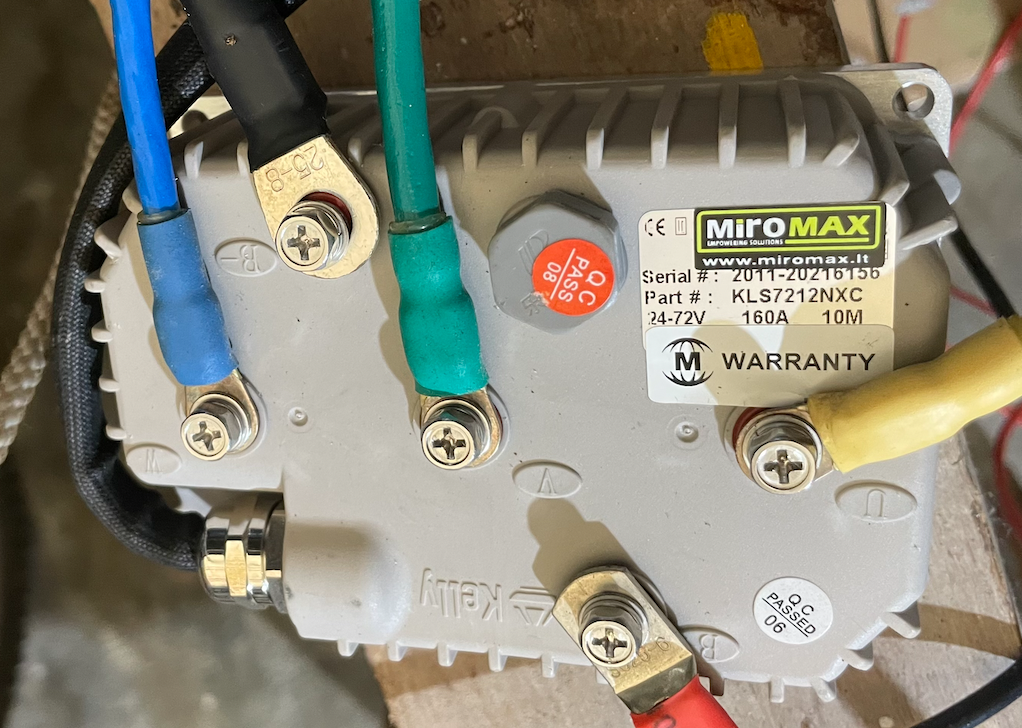 Throttle
The throttle is a simple one with a hall sensor. It can be programmed for forward 0-max, which then requires another switch to go in reverse, or for zero in the middle portion similar to the usual controls on boats.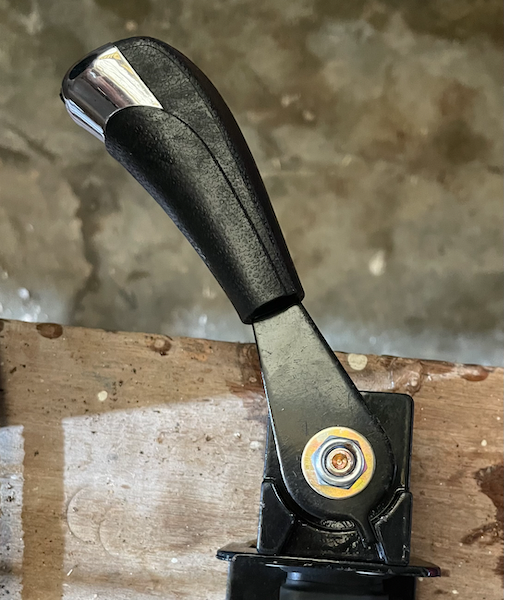 Battery
I already constructed one LiFePo4 battery with 48V and 50Ah, a second one is in the making. They have smart BMS that can be controlled via Bluetooth on the mobile phone.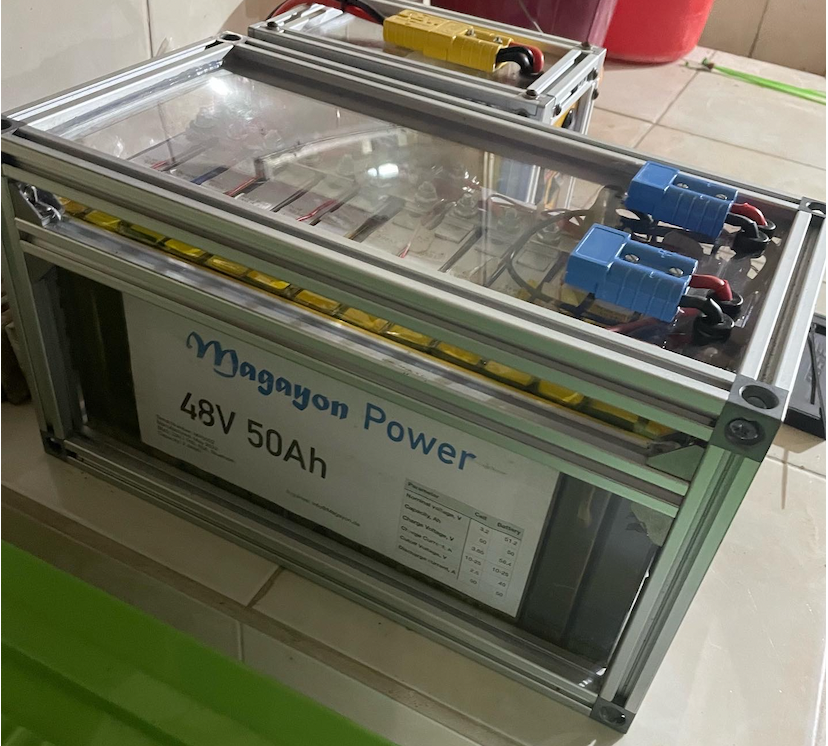 A first test
The conversion
To be continued…