To be completed
Winning after no expectations
Mavic De Vera Gummert:
Vintage
1st Place: Laguna Choppers / DR Ave. Saguig – BMW R50/2
2nd Place: Dave Galvez – Triumph T140 Special
3rd Place: Martin Gummert – BMW R75/5
👍🏼


I hope they were referring to the bikes and not the owners
✌🏼
Going home
Pulling my bike out after the price awarding ceremony.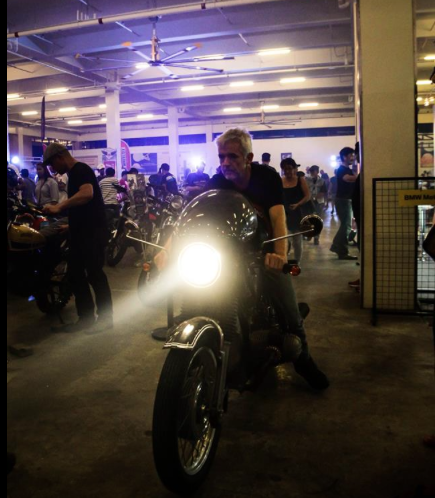 I had a pretty good ride back to Los Banos, not much traffic. In Los Banos the old and rotten accelerator handle broke and I could not rev up the engine speed anymore. The idle speed screws adjusted for slightly higher idle speed, and I managed to get home before midnight.
A great event, I'll be there again next year.
See also:
Link of RadioRepublic