My other pet project
Why?
I find electric mobility quite exciting. I already converted two bicycles in a pedelec and in an e-bike and I am working on an electric outboard motor for Magayon II. The other project is a tricycle for transport use in the Philippines, but that has lowest priority because right now it probably can not be registered legally.
Under construction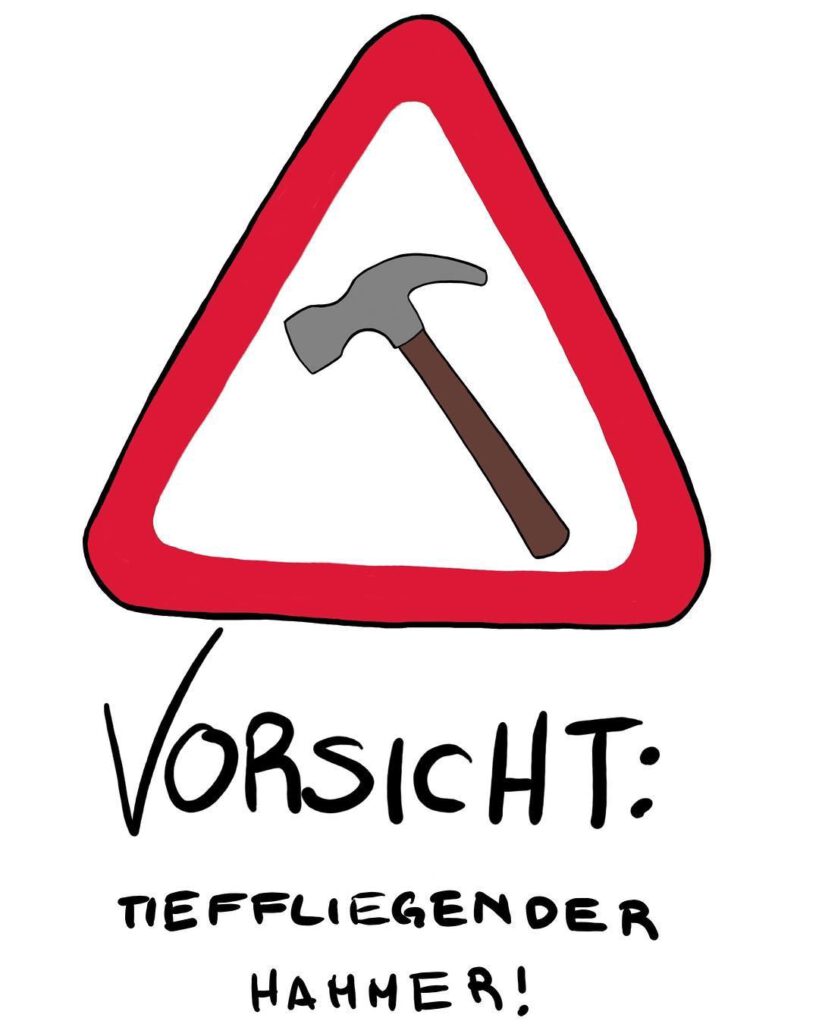 The donor bike
The original idea was to design a conversion kit that allows people to convert their existing Enduro / Double Sports motorbikes, e.g. after the engine is broken, or if they are just up to it. There is only a limited number of models in the Philippines in the market, so this would favor this idea. One of the most common bikes is the Honda XR200, and I have one, originally my own bike but then I had sold it to a friend when upgrading to a Yamaha TTR250, but I had bought it back when my friend left the Philippines. The idea therefore was to convert the Honda. But then, the Honda had a perfectly fine engine with new, oversize piston and other jobs done recently, so why spoil a perfect work horse bike?
So I checked all facebook groups and internet sites I am aware of for a reasonably intact enduro with a broken engine, assuming that then it would be cheap. No success. I also asked friends, whether they know somebody, who knows somebody who has a bike that is of no use anymore.
HIER
Components
Motor
Controller
Battery
Throttle
Display
Testing the components
Testing with the key electrical components after the motor brackets were fabricated and mounted.
Construction
It took some time and study of the many projects documented in the internet to design and manufacture the motor brackets, while ensuring that the sprocket of the motor is aligned with the back wheel. I designed the brackets for the motor with the CAD software Shapr3D and then had the parts manufactured using Hubs, a Photolabs company linking manufacturers with customers through an internet platform. Quality was mediocre, but that is another story. Distancers were made by Eugene. I did not change any structural parts of the frame, just removed some of the non structural elements that were holding components related to the gasoline engine and fuel system. After having all the mounts manufactured and fitting everything it was now time to clean up the frame and have it sandblasted, primed and coated.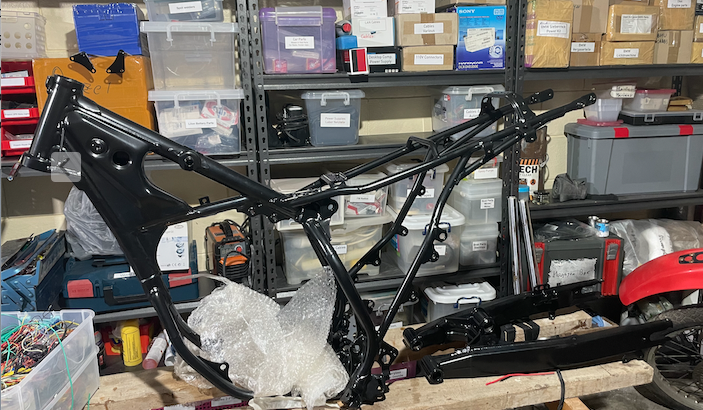 So the fame, swinger and some other parts are now back from Jeffrey, freshly cleaned up, sand blasted and powder coated. Some bearing I had bought as kits did not fit, so there is some more work to do to get all parts needed, but basically the bike is now ready for assembly.
Road Testing